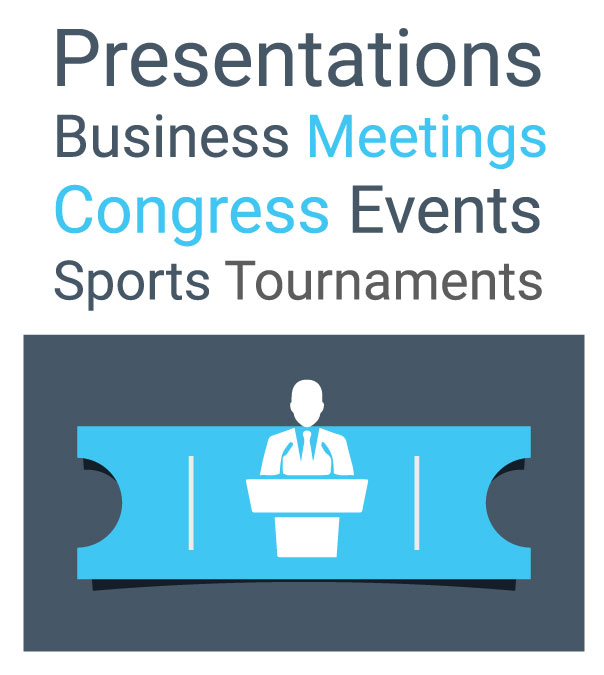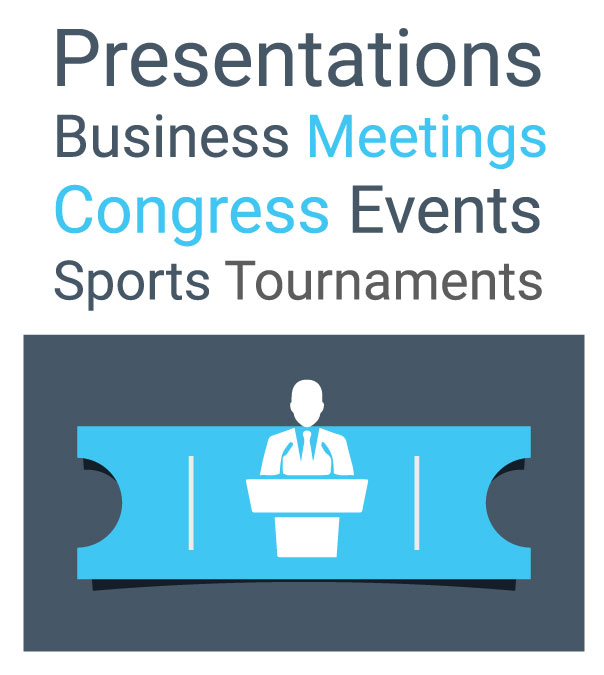 Business events
From one professional to another
Thanks to our numerous management methods, we have had the opportunity to collaborate with many companies involved in the area of coordinating and organising all types of events, such as, conferences, conventions, sports competitions, product presentations, lunches and dinners for anniversaries and Christmas, as well as all other events that a company could require.
WE KNOW THE REQUIREMENTS OF EACH CLIENT
Every event is special and unique
We know that it is vital to abide by deadlines in order to fulfil the goals of your event. We prepare a schedule containing the envisaged actions and the milestones that have to be fulfilled so that everything goes according to plan. No one knows when an unforeseeable situation will occur but if everything is reviewed, we can cut its chances of occurrence.
Being decisive and presenting proposals is fundamental in this profession, even more so in the case of working with companies since we have to often act within guidelines of the business' own brand and identity. We can and will create the event that you imagine; furthermore, if you want, we can provide advice from our experiences to help you in creating a unique event.
Knowing how to coordinate teams and having communicative qualities before, during and after the event are essential skills. Our communication procedures and coordination between the different people involved in an event reduce stress levels to a minimum.
We are efficient in doing things according to the schedule, within the deadline while making proper use of the required resources. Yet, it is still necessary to be proactive, achieve the proposed outcome and that your event satisfies expectations; rest assured, we are also effective.